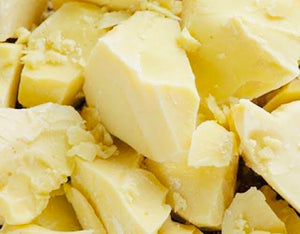 Organic Cocoa Butter helps prevents drying of the skin and development of wrinkles. Reduces degeneration of skin cells and restores skin flexibility.
This is a functional and convenient way to quickly moisturize anywhere, anytime.
Shelf Life: 1 year. Store in a cool dark area (refrigerator)
Caution: Cocoa Butter may melt in shipping if ordered during warmer temperatures, if it melts during shipping, it can be re-melted. Don't leave in a hot car it will melt and you will have a mess, but you will always have the delightful smell of chocolate and possibly crave it more then before.
Bonus: It smells like CHOCOLATE. And who doesn't love chocolate???
2oz. 
Ingredients: Cocoa Butter and Beeswax