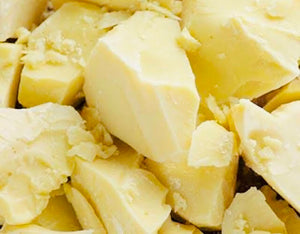 Organic sustainably sourced Cocoa Butter helps prevents drying of the skin and development of wrinkles. Reduces degeneration of skin cells and restores skin flexibility.
Caution: Cocoa Butter may melt in shipping if ordered during warmer temperatures, if it melts during shipping, it can be solidified for 10mins in the frig..
Bonus: It smells like CHOCOLATE. And who doesn't love chocolate???